Top 100 Ed-Tech Companies in India in 2024
Ed-tech companies in India have grown significantly since the dawn of Covid-19. In 2016, the industry was still doing its business but not scaling at its peak speed. However, tables have turned completely. Thanks to the internet and technology, ed-tech companies in India make huge profits by providing online teachings.
There are many ed-tech companies in India in which we will have a deeper look in a minute or two. First, you need to understand why ed-tech companies in India are in high demand and how it's changing people's lives.
So without any further ado, let's dive right into the details of ed-tech companies in India.
What is an Ed-Tech Company?
An ed-tech company provides an online platform that offers an opportunity, tutors and learners. The platform aims to create a win-win situation for all. First comes the founder, who makes all the initial investments and does marketing to invite people to its ed-tech platform.
Teachers create a course, and students pay to get that education. When a transaction happens between student, and teacher a small commission fee goes to the platform provider.
Reason Why Ed-tech Companies in India is Growing So Fast
Simplilearn, an ed-tech company, recently crossed the net revenue of 500 crores in Q4 2021. Wondering, how do they make so much money?
The most basic reason why ed-tech companies in India are growing so fast is Covid-19. Since offline teaching was closed due to the lockdown, online learning has taken place, and ed-tech companies have taken full advantage of it.
Also, thanks to Jio, which makes the internet prices dirt-cheap allows users to consume more data in a day. Not to mention, smartphones became a real deal in this process since not everybody can afford laptops.
So, the reasons why ed-tech companies in India become so profitable is because:
Covid-19 and lockdown
Cheap internet rates
Learn from anywhere
Affordable courses
Easy accessibility
Benefits of Using Ed-tech Platforms
Learning from an online platform gives you lucrative benefits. How? We will explain.
The first and foremost benefit is pricing – the course price on the ed-tech platform is way more affordable. You don't have to go anywhere to learn. The ed-tech medium gives you the flexibility to learn from home. Also, it saves cost on petrol and most importantly time.
Time flexibility is also a vital benefit you get.
If the platform is hosting a live class and you missed it, then you will get a recording later, so the hassle of asking others about the missing session is no more. Like everything is not perfect, the different ed-tech platforms have their own flaws. We will go into the details once we dive into the list of best ed-tech companies in India.
Top 100 Ed-Tech Companies in India
In this list of ed-tech companies in India, we will discuss the companies that are active in the market.
Let's begin with the…
1. IIM Skills
IIM Skills was founded in 2015 by Vaibhav Kakkar, an entrepreneur, and digital marketing expert. This ed-tech institute provides four different courses and CAT coaching. Unlike other ed-tech platforms, where you will find 100s of courses, IIM Skills is more specific about their teaching. Instead of focusing on quantity, they believe in quality.
These are the four courses that you will find at IIM Skills:
The prices of most courses are in five figures, but you can contact them using the number given on their website to see if the EMI option is possible. Speaking of education, IIM Skills conducts zoom classes, where you will be learning the basics. You will get five days to complete the assignment. The IIM Skills teachers will review it and give you feedback. They will also point out what you can improve.
Brands like BMW, Amazon, HTC, Dell, and Genpacttrust trust IIM Skills certified students, and these MNC's names are enough to make one believe that the quality of IIM Skills' ed-tech platform is on par.
Advantages of IIM Skills
Small batch size – effective learning
Expert faculties with more than 12+ years of experience
Virtual interactive sessions
Access course content for a lifetime
Certification
Support – via call, WhatsApp, and email
Classes on Sundays only – 10 AM – 2 PM, so even if you do a job, the time is not a barrier anymore
In terms of support, IIM Skills is one of the best. You can call the teacher to get solutions to your problems, and their email response is also fast compared to any other ed-tech company in India. There is no disadvantage about IIM Skills that we can think of, but if we find any, then we will update this post.
2. Unacademy
Unacademy is one of the most successful ed-tech companies in India. Starting as a Youtube channel back in 2010, the company initially incorporated as an ed-tech platform in 2015. The founders of Unacademy are Gaurav Munjal, Roman Saini, and Hemesh Singh.
The vision of this platform is to provide education related to competitive exams like UPSC, JEE, NEET, and GATE. Right after two years, the platform has gained popularity, and it's not just the marketing, but the quality of education you get from Unacademy is value for money.
This ed-tech company has also included teaching classes 6 – 12. Not to mention, it includes CBSE and Maharashtra board only. From 2015 to 2020, Unacademy raised funds in millions and acquired other ed-tech startups like PrepLadder, CodeChef, and Kreatryx.
They also launched a Graphy app, which allows users to create courses. The platforms they acquired are not much different from Unacademy. It's just a simple strategy to increase revenue.
Advantages of Unacademy
Live classes
You can interact with the teacher using chat or voice
Provides coaching on most demanding exams
A monthly subscription means you do not have to pay a huge chunk of money at once
Easy to understand UI
Mobile application to learn from anywhere
Disadvantage of Unacademy
When it says Rs.599/month for 12 months meaning you need to pay fees of 12 months in advance
Only a few courses have the facility of a 1-month subscription fee
3. Simplilearn
Simplilearn is an Indian ed-tech start-up that started as a blog website. Thanks to the platform founder Krishna Kumar's efforts, Simplilearn is one of the tenacious competitors in the global market. In 2021, the platform has crossed its 500 cores revenues, and it's not surprising. Here's why? Simplilearn's platform has focused on building authority and kept its offering niche-specific.
The courses you will find on Simplilearn are related to titles we have listed below:
Cyber Security
Cloud Computing
Project Management
Digital Marketing
Data Science
Unlike Unacademy, this ed-tech platform does not offer knowledge of competitive exams. However, the USP of the platform is you will find post-graduate programs directly. Furthermore, Simplilearn has partnered with universities like Purdue University, UMass Amherst, and Caltech.
Later on, they started to collaborate with big MNCs like Amazon, Microsoft, IBM, and Facebook. You can find artificial intelligence courses created in collaboration with IBM, and all these courses are under post-graduate programs. While everything on this ed-tech platform is top-notch, the pricing is also high. Few of the courses have options for EMI, so financials shouldn't be a barrier for most people.
Advantages of Simplilearn
Online postgraduate programs
Learn from the international university teachers
Online learning
Certifications
EMI option available in some courses
Disadvantage of Simplilearn
4. Udemy

Udemy was founded in 2009 by three entrepreneurs, Gagan Biyani – Oktay Caglar – Eren Bali. The aim is to provide online education, and later the founders discovered that people want to learn at their own pace. Thanks to the advent of the internet in India, Udemy became a go-to online learning platform for Indian users who want to learn new skills in their free time.
There are two big reasons why Udemy is successful in the Indian market.
Learn at your pace – once you buy the course it contents can be accessed for a lifetime
Pricing – compared to Simplilearn and Unacademy, Udemy provides much more affordable courses
Moreover, the platform is not limited to any certain courses like Simplilearn. You will have hundreds of courses on different topics. Udemy grants access to tutors to create a course and earn as well. Currently, this ed-tech company has 46 million-plus learners, 60,000+ tutors and 1,75,000+ courses.
Notice the number of courses the platform has to offer? Udemy focused more on the quantity, but you can find the course with good ratings by using their filter system. Udemy is a platform for people who want to learn a new skill at affordable prices, and the one dominant benefit here is that content is well streamlined.
Advantages of Udemy
Affordable pricing
Access course content for a lifetime
Learn at your own pace
Disadvantage of Udemy
Connecting with course creator is not an easy task
5. Byjus
Byjus is so far one of the best ed-tech companies in India. Even though it started after Unacademy, Byjus has the highest market valuation in India. Founded by Byju Raveendran and Divya Gokulnath, the company's primary goal is to deliver education to K-12 (Kindergarten to 12th Class) students.
This educational technology company has focused on creating quality content, teacher accessibility, and investments. Byjus collaborated with Bollywood's most famous actor Shah Rukh Khan, in 2017. The influence of a famous actor results in a high amount of profit to the Byjus. The platform expanded its portfolio and covered more courses to gain more audience.
These are the courses you can learn from Byju's platform:
CBSE
ICSE
CAT
IAS
JEE
NEET
Commerce
JEE Main
NCERT
JEE Advanced
K-12
NCERT
As you can see, Byjus covers most in-demand courses. However, the pricing of this course is not cheap at all, and it varies from field to field.
Advantages of Byjus
Quality learning
Exam papers to solve
Support from teacher
Disadvantage of Byjus
6. UpGrad
The motive of UpGrad is to help upskill the people who are employed or graduated because not every university pass-out gets placed. With the rise in technical jobs, people from non-technical fields suffer the most. Not only that, people with excellent technical skills in India.
UpGrad founders are well-experienced and know the market well. You will find different types of study programs on UpGrad but, it's not like they have many courses like Udemy. UpGrad is much similar to Simplilearn. There is one prominent difference, that is valuation. UpGrad is a unicorn with a valuation of 1.2B, whereas Simplilearn is not anywhere near it. This ed-tech platform has partnered with several universities to build its authority.
Here's the list:
The University of Arizona
Deakin University
IIT Madras
IIT KOZHIKODE
IIIT-B
MICA – The school of ideas
Duke corporation education
NMIMS global access school for continuing education
What makes UpGrad different is that it's not limited to teaching only. This ed-tech company hosts one-on-one mock interviews and allows the employer to post a job. The reason why UpGrad has a high success ratio in getting their students placed is that UpGrad pass-out only those candidates who are allowed to participate in interviews.
If you don't want to take the course and want help with your career – the platform provides mentorship. However, charges for an hour are a bit high, but it's worth investing the money.
These are the services you will get in mentorship:
Resume writing
HR interview preparation
Job search strategy
Resume review
Resume review pro
LinkedIn profile writing
Technical interview preparation
Career growth hacks
Resume and LinkedIn review
All the mentorship sessions include video calls for 45 mins.
Advantage of UpGrad
Quality learning
Interaction with like-minded people
Live class sessions
Mock interview practice
Chance to get placed in the right company
Extra career-related services
Disadvantages of UpGrad
Pricing of courses is high
7. edX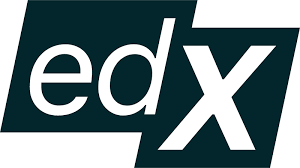 edX is a less popular ed-tech initiative in India. It works on a freemium business model meaning, the platform has free courses and paid study programs. Thanks to the joint efforts of renowned universities like Harvard and MIT who created this platform.
If you ever wanted to learn from top-rated university instructors, then edX paid courses are for you. All teachings are online, so you don't have to go through lengthy paperwork because everything is digital.
However, the paid courses are not cheap like you get on Udemy. The courses are super expensive and valuable at the same time. The free courses on edX do not include certification. But the fundamentals explained in free programs are absolute, which can help you advance afterward. Apart from Harvard and MIT, these are the other international universities that provide education on the edX platform.
Berkeley University of California
The University of Texas system
Boston University
University System of Maryland
Australian National University
Curtin University
TUDelft
Georgetown University
RWTH AACHEN University
Sorbonne University
The Hong Kong Polytechnic University
The University of Adelaide
The University of British Columbia
The University of Queensland
On edX, you can do your bachelor's and master's degrees from world-class universities. It is one of the best ed-tech companies in India, but the only reason it's not much famous is because of less marketing, and the prices of professional programs are way too high.
Advantages of edX
Free and paid courses to choose from
The world-class institute provides courses with certification
Learn from experienced teachers
Assignments and projects in paid courses
Learn from home
Disadvantages of edX
Free courses do not provide certification
Premium courses are costly
8. Vedantu
Vedantu is a direct rival to the Byjus. You can become a teacher and earn money by educating students. Vedantu started teaching K-12 students and later expanded its portfolio just like Byjus.
Based on reviews from across the internet, people seem to like Vedantu because interaction with teachers is quick. Surprisingly, Vedantu teamed with Airtel TV and TATA Sky.
Both of these DTH service providers have different terms. On Airtel TV, you can pay Rs.4/day to watch the Vedantu channel, where you can learn the 4-12th class curriculum through animated videos.
Speaking of Tata Sky, you don't need to purchase the subscription separately. If you are an active user, you can watch content for free. We suggest that you ask your cable operator for detailed information.
Advantage of Vedantu
Multiple educational programs are available
Affordable pricing
Fast response from teachers
Free study materials
TV channel support (only for Airtel and Tata Sky users)
Disadvantages of Vedantu
Not all Indian boards are covered
Orion Edutech is one of the leading edtech companies offering high-grade solutions and skill development to help the workforce of India flourish. Orion edutech offers learning in a diverse range of sectors like healthcare, apparel, hospitality, logistics, retail, and more. They have diversified their portfolio and now have successfully ventured into corporate social responsibility. They have partnered up with some of the most eminent corporations in India enabling them to help the youths of today to become successful professionals. Orion Edutech offers online training and skill development along with placements.
10. Imarticus Learning
Imarticus Learning is another of the renowned ed-tech companies in India offering students and professionals career services, placement, mentorship, and a variety of other features. The programs range from investment banking, financial analysis, technology, marketing, and more. With transformative leadership, the institute aims to create skillful individuals who excel in their fields.
11. Cuemath Center
Cuemath Centre is yet another distinguished edtech company in India offering maths classes to develop critical thinking and reasoning skills. Cuemath has been a pioneer in introducing interactive teaching methods in maths for kids. Ever since its inception in 2013, Cuemath has striven to provide students with impeccable education. They offer 1-1 interaction. There are personalized instructions and class durations are for an hour two or more times every week.
Next education provides K2 education solutions and offers products that enable smooth education for children studying in private schools. They were established in 2007 as a SAAS-based company offering personalized learning.
13. Indian Institute of Digital Education (IIDE)
IIDE is one of the leading ed,-tech companies in India offering short-term, and long-term programs in digital marketing. This includes short-term certifications in Facebook ads, social media marketing, Google Analytics, online reputation management, copywriting, email marketing, Google Analytics, App Store optimization, SEO, and more.
Class plus is an illustrious Edtech company and tutoring platform in India offering live classes, assessment tests, test videos, and resources to students. It is a great platform for coaches, teachers, and tutors to publish their content and monetize their training programs and courses and impart high-grade education to students.
Edurev or Education Revolution is an online platform that provides features like exam preparation to millions of students in India. They cover a host of entrance exams and their training programs include video resources, case studies, notes, and tests in the learning management system to help you to learn effectively.
Some of the exams they cover are UPSC, CAT, NEET, JEE, CLAT, Commerce, Humanities, Banking, Defence, SSC, State PSC, GRE, IELTS, Railways, Medical, Non-Medical, and GMAT. they also offer courses to students from Class 1- to class 10.
College Duniya offers training information on BTech, MBA, MBBS, design, law, and science. They also offer you information on the top universities and colleges and help you with selecting your objectives whether it is engineering, Management, Commerce, arts, medical, or others.
Culture Alley offers free lessons in different subjects like Spanish, Mandarin, Punjabi, and Hindi. They are one of the prominent ed-tech companies In India that helps students to learn languages effortlessly in a structured program.
Doubtnut is a popular ed-tech company in India offering training programs in chemistry, physics, biology, and mathematics. They offer online courses and their learning resources are available in downloadable PDF format. Some of the company's features include daily classes, extensive homework, presentations, and slides.
You also have exams on individual chapters and live interaction for doubt clearance. Training programs include language and general tests, speaking English classes, and verbal and written communication skills in English. You have recorded and live lectures and they offer training to students from class 6 to class 12.
Edukart is trusted by students and they offer free study materials and teaching resources that include expert analysis, subject-wise learning materials, practice papers, and news on different subjects. With a team of more than 150000 teachers and thousand books in their catalog, they have successfully managed to become one of the leading ed-tech companies in India offering comprehensive learning to students of class 9 to class 12.
Dost education helps to provide education through the digital medium to families who are inclined to learn yet don't have the required resources to upskill. Through their easy-to-learn short content that is effective for students to comprehend and understand they aim to increase the literacy level of thousands of families in India. With this initiative, they promulgate education in the most remote of areas through comprehensive planning of imparting education through digital devices like smartphones and tablets.
21. Fyraway 
Fyreaway is an ed-tech company in India that encourages kids to take up coding. Their training includes the fundamentals as well as advanced training in coding. From 4-year-olds to 16-year-olds everyone can learn coding through fyreaway's training programs.
Merit Nation is one of India's most coveted online tuitions including features like interactive classes, videos to provide conceptual clarity on subjects, interactive quizzes, games, and downloadable resource materials. The experienced faculty makes it interesting for students to learn building a strong foundation for every student to ace their exams. They also offer regular assessment tests and homework to give the best education to students.
Grade up offers exhaustive learning in the form of mock tests and other features making it one of the most renowned ed-tech companies in India. They have innovative features and lectures that help students with being consistent and having a proper assessment of their strengths and weaknesses.
Toppr offers intensive learning for schools from classes 5 to 12. They also offer a variety of training programs for joint entrance, NEET, and more. You have a free online counseling session dedicated to answering your questions and clarifying your doubts. You can book a demo or subscribe to their free online session.
25. Whitehat Junior 
WhiteHat junior offers courses in domains like coding, mathematics, music, art, animation, and videos. The music courses are categorized into two sections – for kids and adults. You also have free classes which you can schedule according to your convenience.
26. Aakash Institute 
Aakash Institute in collaboration with byju's offers comprehensive learning programs in medical, engineering, and other job-oriented courses. You have relevant questions and their details solutions and answers for the primary competitive exams. There are counseling sessions and mock tests. The faculty is highly experienced with an excellent track record. Aakash Institute incorporates an integrated teaching methodology with comprehensive study materials, and doubt-clearing sessions to understand all the complex topics efficiently. 
27. Exotic Learning 
Exotic Learning offers intensive training programs to understand concepts better. They offer learning programs and materials for preschool kids as well as for junior and senior professionals. 
28. Extra Marks 
Extra Marks provides learning materials for CBSE, ICSE, AP, NCERT, and UP Board. They have a teaching app as well as a learning app and the study materials help students to learn the fundamentals and advanced concepts with full clarity. 
29. Terra. do 
Terra.do is a unique ed-tech platform that offers programs on climate including climate landscape and climate change, and helps professionals and companies to come together to work cohesively. Some of the leading ed-tech companies that work with terra.do to recruit well-informed and efficient professionals are Patch, Pachama, Watershed, Running Tide, Arcadia, etc. 
30. Ekeeda 
Ekeeda is one of those ed-tech companies in India that offers an array of training programs including career-specific courses, competitive exam courses, academic subject courses, and professional courses. 
31. Flipclass 
Flip Class offers you access to the top names in the teaching community helping you to connect with them and learn. With over 100 + subjects covered and 250000 hours of teaching Flip class has a white category of subjects to choose from. It is a great platform for students, and teachers to come together and is a great medium for high-quality education for kids. 
32. Planet Spark
Planet Spark offers personalized mentoring sessions for public speaking and creative writing to nurture young minds to build conviction in their skills and turn into confident individuals. 
33. Edu Bridge 
Edu bridge India offers professional courses in Data Analytics, Java full stack development, software testing, investment banking operations, accounting and taxation, digital marketing, AWS python, and more. These advanced certification programs enable you to understand the concepts and depth and become more astute professionals. 
34. Kidzee 
Kidzee is a great online platform for preschoolers. The programs include playgroup, nurser,y kindergarten, as well as teacher training programs. 
35. Chegg 
Chegg is a leading ed-tech company in India offering question-answer sessions, maths, and algebra support with a step-by-step structured explanation for complex problems along with exam preparations and practice. They also strengthen your writing skills by teaching you the essentials of proofreading, editing, and citations. The study materials are high grade and carefully designed by instructors who have a thorough knowledge of the domain. Study materials include lecture notes, study guides, case studies, and much more. 
36. Convegenuis 
It is another top-rated ed-tech company in India focusing on adaptive learning and personalized mentoring sessions to help learners build confidence. The mission is to reduce the skill gap and produce more efficient professionals who can build successful careers and contribute to the development of society as a whole. You get access to top-notch content and the institute offers you actionable tips and strategies based on insights imbibed through years of experience. They offer online, offline as well as hybrid models and incorporate an integrated learning approach with aggregated learning content from content creators across the globe. 
37. Talent Edge 
Talent edge offers a host of courses including certifications in human resources, data Analytics, human resource leadership, technology leadership, digital transformation, digital marketing, and communication. 
Other courses include supply chain strategy and management, executive leadership operations, management and analytics, HR management and analytics, data science, business analytics, machine learning, general management programs, Business administration, cyber security, and more. 
38. Embibe 
Embibe is focused on providing learning for competitive exams and more. They follow a structured approach of imparting courses through regular skill assessment tests. You have doubt resolution sessions and interactive learning with mentors who help you understand the concepts better. The 3D interactive learning enables you to understand the concepts even more comprehensively allowing you to imbibe knowledge with absolute clarity. 
39. iNurture
iNurture concentrates on transformative learning through undergraduate and postgraduate programs that are job-specific and industry relevant. The programs include courses on management, digital leadership, design, artificial intelligence, data science, cloud technology, industrial robotics, information security, IT infrastructure, management, Web technology, mobile application, user interface, internet of things, brand management & communication, international business, tourism and hospitality management, animation, digital film making, visual effects, gaming, business analytics, and Financial Services. 
40. Edumarshal 
Edumarshal offers solutions products and modules to help students with finance Management, administrations with human resource management that includes analytics and reporting, and more. They provide curriculum management, communication portal management, and campus management systems. The learning platform is especially meant for students to succeed and give their best schools and universities. 
41. Lead School 
Lead School has courses in English, mathematics, coding, social sciences, environmental science, Hindi, and English (NCERT). The training programs are meant for pre-primary, primary School middle school, and high school students. You have smart classrooms, audio and video lessons, and activity kits. 
42. My Captain 
My captain offers Pro courses in content and copywriting, user interface, creative design, and digital marketing. You also have Career Kickstarter packs that include marketing programs, tech programs, and all-access packs.
43. iDream Career 
iDream Career offers education to students from classes 9 to 12 and undergraduates. They also have the provision to offer learning and information to students who want to go abroad for higher studies. The dedicated blog section at iDream offers insight into career opportunities and different competitive exams. 
44. Indigo Learn 
Indigo learn has programs for chartered accountancy, finance, CS, and CMA. They also office scholarships and free resources for conceptual clarity and comprehensive education. The courses are designed to help you taste success and the course materials are a combination of storytelling and visuals for you to retain information better. 
45. My Peegu 
My Peegu is an ed-company meant to help students develop keen observation skills in children. They offer activity sessions and help with more interactive learning to incorporate transformative education for kids. 
46. Entri Learning 
Entri Learning is one of the sought-after ed-companies offering a learning app that has hundreds of courses designed to help you get a job. The best part is these courses are in local languages. Programs are in the following domains:
Spoken English 

Telangana State PSC 

Bihar Government Exam 

Banking and Insurance 

Railway 

UGC NET 

Staff Selection Commission among others. 
47. Get My Uni 
Get my uni offers information on top colleges and details of the fee, courses, and admission exams. They provide information on engineering, management, medical, science, commerce, nursing colleges, and other major competitive exams like NEET, BCECE, SHIATS, and DSAT. 
48. Hurix Digital 
Hurix Digital is a pioneer Edtech company in India that helps with digital solutions and helps you with information on digital platforms, engineering and technology, content transformation, and content solutions. 
49. Study n Learn 

Study and learn has a holistic advanced learning approach that helps kids to learn better through interactive quizzes, lessons, videos, and tools. There are other important features as well like question banks, revision videos and tools, and mentor support that provides 360-degree learning to students offering motivational support and propelling a child towards better skill development. 
50. Digital Vidya 
Digital Vidya is one of the finest ed-tech companies in India offering digital marketing training programs. They have short-term certifications as well as master's courses in digital marketing. You get a plethora of resources in the form of case studies, blogs, quizzes, webinars, and guides. You also get corporate training. 
The courses are designed for students, professionals, entrepreneurs, and small and medium business owners. The courses are co-created with Facebook, LinkedIn, NASSCOM, and Deakin. 
Along with a comprehensive digital marketing program that incorporates all modules in its course, the institute has individual courses on social media marketing, search engine optimization, E-Commerce stores, and search engine marketing. 
51. Skill Santa 
It is an ed-tech company focused on building competency and providing you with the best job opportunities. 
52. Skillmatics 
Skillmatics has introduced games and activities that enable better learning and help kids to retain information more. So through a simplified learning approach kids and young learners absorb information better, hence the learning program is set in fun interactive sessions. 
53. Thinker Bell Labs 
Thinker Bell Labs promulgates inclusivity by offering courses to one and all. Some of the remarkable achievements are coming up with a self-learning braille device. This helps to track the real-time progress of a student. It also enables scheduling homework, assessment tests, and practice papers to evaluate the performance of a student. Teachers have the advantage of analyzing and understanding the progress of a student and preparing a curriculum based on the need of a student. 
54. Trainer Central
Trainer Central is a digital platform inspiring students and teachers to collaborate and learn in different disciplines.
55. WizIQ
Wiz IQ has an objective of providing students with an impeccable learning management system and online platform that is affordable and easy to navigate. The ed-tech company has online courses, virtual classrooms, and assessment tests. They help prepare the students for higher education as well as offer intensive corporate training to professionals for better job opportunities. 
56. Brainly
Brainly offers courses to prepare for competitive exams like JEE, and NEET. Several mentors offer insights into complex concepts of physics chemistry mathematics etc. 
57.iQuanta
iQuanta offers training for CAT preparation. They offer mock tests and solutions to past papers.
58. Coursera 
Coursera as an ed-tech company in India needs no introduction. They conduct a wide variety of courses in different subjects starting from content writing, copyrighting, digital marketing, web designing, software development, technical writing, finance, banking, human resource, Business administration, and many more. 
59. Quizizz
This is an ed-tech company in India specializing in offering quizzes and games in the domain of mathematics, science, Social studies, CBSE maths, and CBSE science among others. 
60. Pesto
Pesto is the learning platform where developers from all across the country come together to apply for lucrative job opportunities, accelerate their growth, and join a community of like-minded individuals. 
The programs are in the category of product engineering which includes a structured and flexible curriculum. You also get mentorship sessions and weekend lectures during the 25 weeks program. The course features include placement support, boosting your engineering skills, helping you glean knowledge on product management, and learning to design products to speed up your career success. 
61. Mentoria
Mentoria ensures that you get the proper career counseling and guidance to propel your professional life to great heights. They are an ed-tech company in India offering guidance to students from 8 to 12th standards, college graduates, and working professionals. 
62. Practically 
Practically helps you to learn at your own pace and provides a range of self-learning courses that you can study making it an interesting and appealing platform to gain knowledge from. 
63. Testbook 
Testbook helps you prepare for a huge variety of exams. There are plenty of test series and skill development assessment tests, as well as coaching for competitive exams that make test book one of the finest ed-tech companies in India.
64. Humble School 
Humble school is meant to provide intensive training to students aged 7 years to 12 years in different subjects. They are involved with helping students not their talents and building interest in analytical and critical thinking. They also provide training to develop construction clarity on complex components of a subject. 
65. Adda 24 X 7
Adda 24/7 is a very popular ed-tech company in India offering video lessons, mock tests, live classes, case studies, learning materials, and resources in different disciplines like railways, UPSC, defense, agriculture, SSC, banking, English lessons, and more. 
66. Aptus Learn
Aptus offers a digital platform for content creators, coders, and learners to come together and connect. They offer data science, data engineering, cloud computing, and advanced artificial intelligence courses. You also get corporate training and placement assistance. 
67. Ask IITians 
This ed-tech company is all about providing information and knowledge to students pursuing IIT, JEE, NEET, and other competitive exams. You can log in to the platform and ask questions on physics, chemistry, mathematics, and biology as well as on the school curriculum from classes 6 to 10. 
68. Winuall
Students can get access to courses in PDF format and video presentations. They also collaborate with schools and assist with managing tests, assessments, and data management. 
69. DLP India 
Dlp India has an in-depth resource on education and skill development and helps with providing information on distance learning and more. They have certificate courses, doctorate programs, and online as well as classroom training programs. 
70. Edutinker 
Edutinker offers live online classes and has a comprehensive learning management system. The features of the ed-tech institutes are that they provide assignments, assign homework, provide learning materials, case studies, and other resources. 
71. Forsk Technology 
Forsk technology is a leading Institute dedicated to teaching coding. They devote ample time to help students understand the concepts exhaustively and help to smoothen out any coding challenge. Whether it's machine learning, data science, or web scrapping they have you covered. 
72. Campk12
Campk12 offers the benefits of a global online school with live classes and 1-1 interaction with mentors and friends. You get courses on coding, math, and English for students aged 5 to 18. You also get a free trial class to understand how the courses are conducted at campk12. 
73. No Paper Forms
It is one of the top ed-tech companies specializing in customer relationship management. An enrolment automation portal, No Paper Forms helps with ironing out the glitches in the admission process of students. it is a boon to educational institutions including colleges, universities, schools, playschools, and consultancies.
74. Leverage Edu 
leverage Edu helps with preparations to study abroad. their features include test preparation, community forums, and access to scholarships that can enable students to upskill and move towards a prosperous career.
75. PlayShifu
Playshifu helps with immersive training for kids in different subjects like Geography, music, mathematics, English, coding, wildlife, and many more. The interactive games is exciting to students helping them to learn more efficiently.
Other ed-tech companies in India offering services are as follows:
76. Miko
77. Edufiq
78. Counting Well
 79. Questt
80. Teachmint 
 81. Eruditus
 82. Qshala 
 83. Eduvanz
84. Hello English 
85. Ask. Careers
86. Alma Better 
87. Asmakam 
88. Careers 360 
89. Handa Ka Funda 
90. Logiqids
91. Ockypocky 
92. Prodigy Education 
93. Edulyx
94.GetRank 
95. Lido Learning 
96. Board Infinity 
97. Language Curry
98.TruMath 
99. Stones2milestones
100. Bit Class
All Logo Pics Credit: Google 
Frequently Asked Questions on ed-tech companies in India 
Q.1. Which is the best ed-tech platform in India?
It depends on what type of learning you want. E.g. If you desire to learn digital marketing then IIM Skills, UpGrad, and Udemy are the best platforms. On the other hand, if you want to provide your children with online education, Vedantu and Byjus are suitable.
Q.2. What is an ed-tech platform?
An ed-tech platform or educational platform is an online medium that allows teachers to educate others, and the person who wants to learn something joins the platform and retains the knowledge.
Q.3. How big is the ed-tech industry?
The ed-tech industry has excessive potential. However, you have to be specific about who your target audience is when you create an ed-tech platform. For example, Vedantu gives teachings about K-12 and other popular exams whereas UpGrad is for people who want to be more skill-centric.
Verdict on top ed-tech companies in India 
These are the 100 most valued ed-tech companies in India that provide the best online education. While making this list we kept that in mind that everyone can take advantage of online learning platforms from school kids to university students to working professionals. That's why we listed the best platforms available in India. Talk to the experts in these companies, take their demo classes, and discuss with their in-house career experts to get a better idea of their course structures and training programs. Only when you are completely satisfied with the programs should you enroll in them.
If there's any doubt, even the slightest, drop them off in the comments and we will be more than happy to help you.