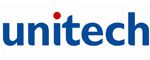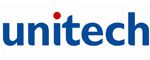 OUR HISTORY
IIM SKILLS originated after the foundation of a successful educational blog, after reaching 1 million people Digitally for career guidance we decided to launch our first full-fledged training program. We started with the Content Writing Master Course which transformed the entire Content Education Industry.
OUR MISSION
Our mission is to provide World Class Education at affordable pricing through our live online and self-paced learning programs. We are continuously working hard to identify various skill development courses that are in demand and can help professionals to Upskill professionally in a few months.

35000+ Trained
35000+ Trained from over 35+ Countries across the Globe.
9500+ Trainings
8 years & counting, we have delivered more than 9500+ Trainings.

Expert Faculties
Our programs are led by industry experts who have 12+ years of experience.
Content Writing Master Course
Digital Marketing Master Course
Technical Writing Master Course
GST Practitioner Certification Course
Business Accounting and Taxation Course
Financial Modelling Master Course
Certified Investment Banking Course
Data Analytics Master Course
Learning Skill-Based Courses at IIM SKILLS Simplified. IIM SKILLS breaks down complex concepts into bite-sized actionable tips making it easy for the layman to understand every concept with clarity. All our courses are informative thought-provoking and are definitely bound to exceed your expectations.
Ranked No. 1
IIM SKILLS institute cares and supports you all through your journey with a hand holding like none other. With a small batch size, the institute ensures personal attention to every participant. Our programs are ranked #1 by Top Education Blogs Such as Career360, CourseReport, AdvisorUncle & CourseDekho.
Customer Delight's Approach
IIM SKILLS also provides career counseling to help you decide on the right career path. It walks that extra mile and helps you with an infographic resume preparation, interview preparation, and offers job placement assistance. If all this were not enough, the institute also provides post-training support.
Virtual Interactive Classrooms
The virtual course format delivers a highly engaging and interactive experience. Further, the use of case studies, assignments, and brainstorming within the group makes for exciting learning. The online option gives you the flexibility of time and place and is more educative than a traditional classroom setup.
Expert Faculties
In the form of mentors, you have expert trainers with 12+ years of experience. Passionate about all things digital, the mentors are your friend and guide with an affable disposition.
Pay Once, Enjoy Lifetime Access
At a course fee that is already economical, participants have lifetime access to the continuously updated learning management system, the repository of all resources in the form of training material, class recordings, and presentations.
Certifications
The course's syllabus covers the length and breadth of all topics. Along with the Globally Recognised Master Certification from IIM SKILLS, the institute goes the extra mile to prepare you for globally significant certifications.